Live with a flexible
lease period
No minimum or maximum length of stay (for Prague)

Included in the price: fixed cost of rent, all energies, Wi-Fi

Starting package: Complete set of linens and kitchen utensils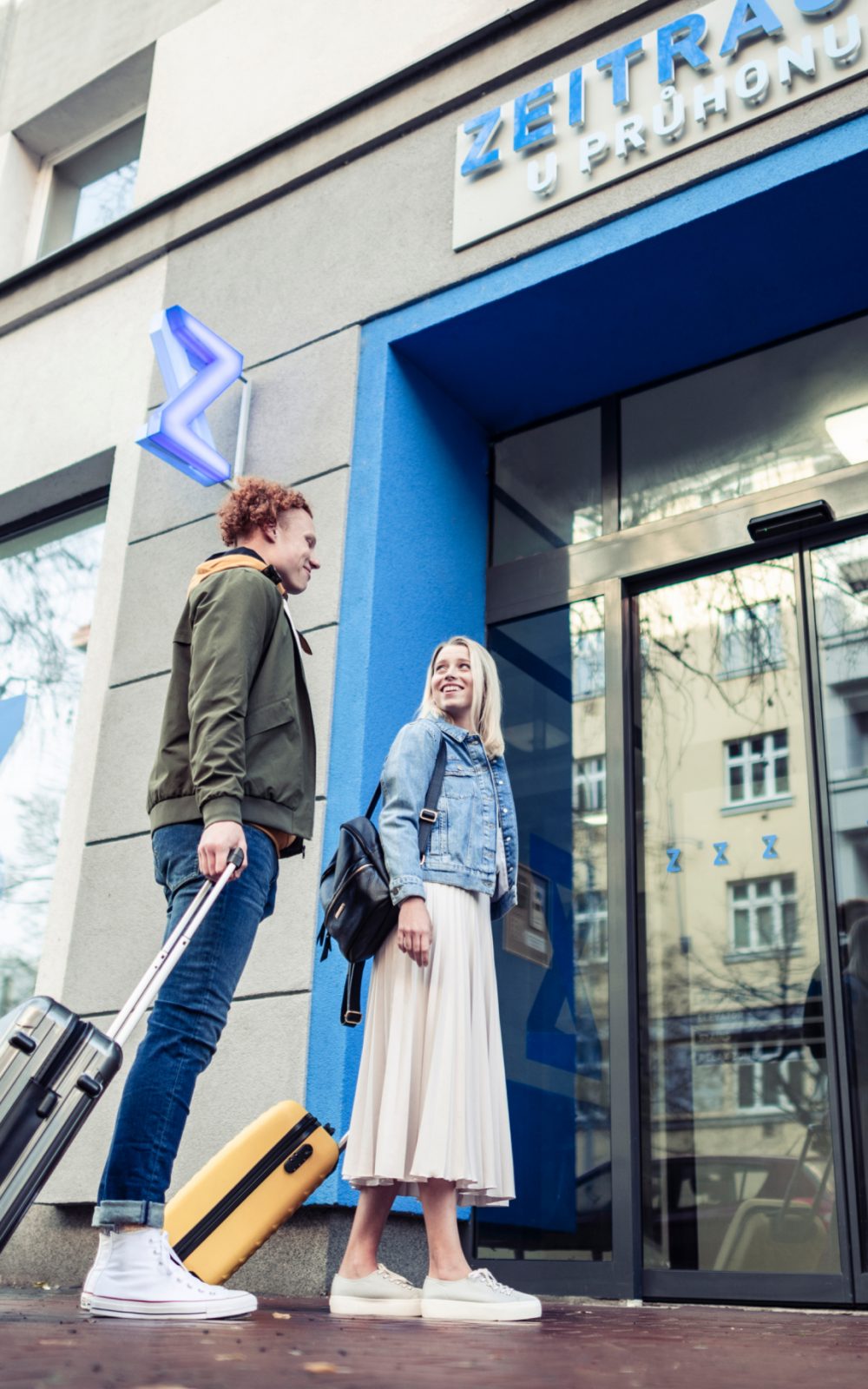 Favorite student station in the city
You can choose between private apartments or single and double rooms with shared bathrooms for a maximum of two neighbours. A starting package: a set of bed linens, pillow, blanket, set of dishes, and cutlery will be awaiting you upon arrival. And rest assured that our standard includes a lot more. Come to study and live in one of our student houses in Prague or Warsaw.
Newly furnished accommodation

Perfect for students and young professionals.

24/7 reception (desk) & security

Support and safety anytime you need it
.

Professional High speed Wi-Fi for free

500Mbps dedicated to our guests with a 100Mbps backup line.

Self check-in & Key card system

Be totally independent.
Why you'll love staying with us
We can offer you a helping hand throughout your whole stay. You will always come across kind and helpful receptionists who will be ready to answer all your questions. We will keep you updated with the latest news, upcoming events, special deals, and information about the Zeitraum community by the regular newsletter.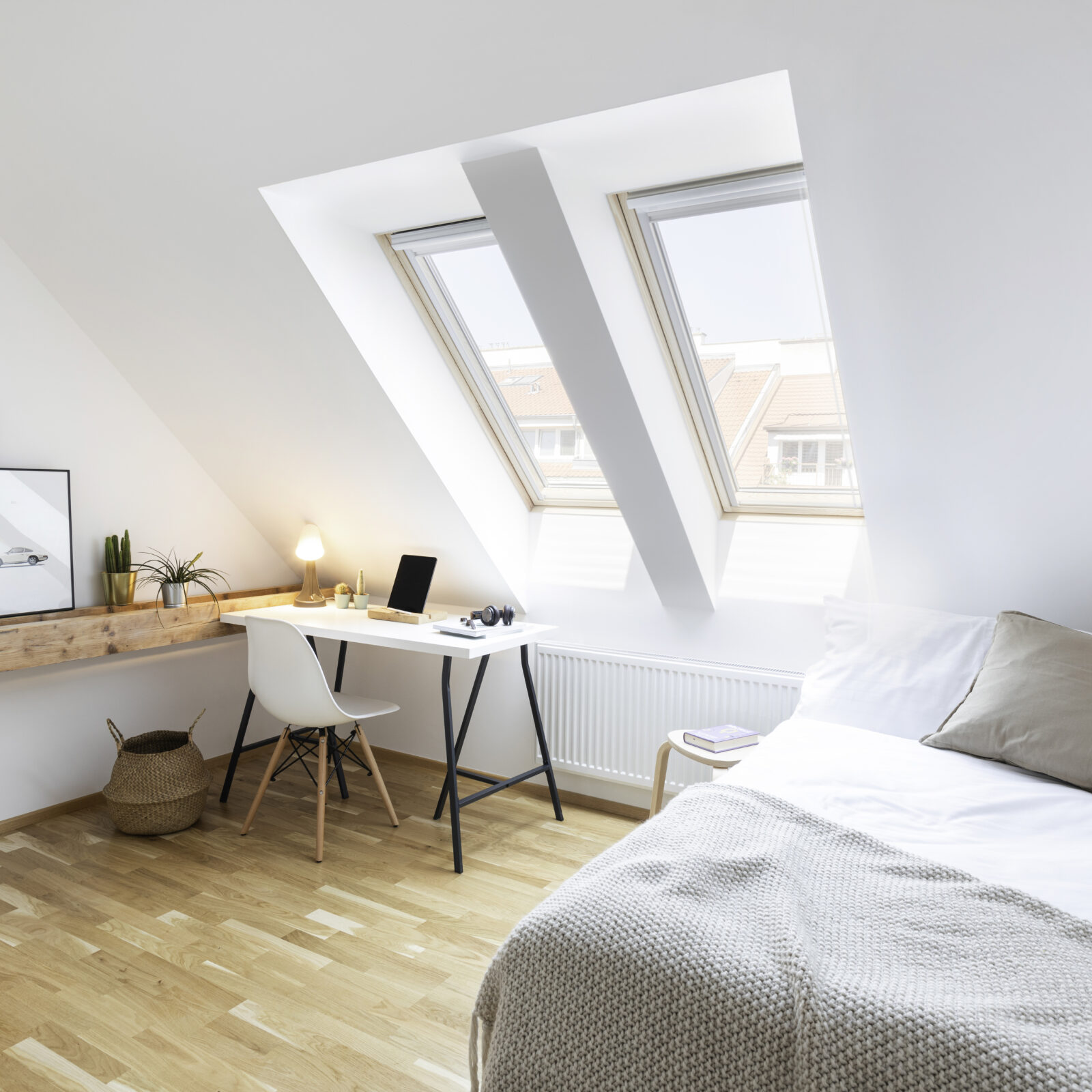 Your starting package ready
All your linens and kitchen equipment
Safe and quiet location of every building
Safety & security
Your safety and security are number 1 for us!
Order anything to your place
Our front desk is ready to take care of your package.
Fully equipped kitchen
Iron and vacuum cleaner easily accessible
Storage room for bicycles, luggage, or anything you need
Laundry

Game zone
Study zone
Wheelchair accessibility
In selected locations
Compared to many other places of accommodation previously stayed at, I find Zeitraum a great option for both those who just arrived in Prague and those who already know the city well. Closeness to the city center, access to every kind of public transportation and the overall tranquillity of the area is among many strengths of Zeitraum accommodation. The residents come from all over the world, so making friends or finding like-minded people is always interesting. Receptionists at a reception desk are always there to help you and keep you informed with updates, which is very kind.
Baiken, student, 03/2021
For me, Zeitraum is a high quality dorm, where you can socialise with many people from different cultures and nations, study together in special rooms, relax and have fun in a gaming room. Laundry is really fast and at an affordable price. Receptionists are always ready and happy to help us with different situations really fast, and can talk in multiple languages! Rooms are really cosy and being adapted for the students.
Мохаммед, student, 03/2021
Great housing for students and short-term living. Spaces were clean and well kept, and front staff were always there to help. Great community in the building and in general a good place to stay.
Vlad, student, 09/2020
A great place for students, clean, modern, with good price level, totally recommend.
Michael, student, 01/2020
Студенческое общежитие, светлое, новое, чистое. Всё что нужно - кухня, душ, холодильник, посуда - есть. Магазин Billa рядом. От метро 15 минут пешком или несколько остановок на трамвае. Очень гостеприимно!
Владимир, (12/2019)
Bon rapport qualité prix.
Jihed, (11/2019)
Это студенческая общага. Но - всё чисто, никто не шумит. У вас отдельная комната, которая закрывается на ключ карту. Кухней не пользовался. Вход в любое время суток, рядом есть трамвайная остановка, от которой можно доехать в центр за 15 минут, и ресторан (дороговато немного). Всем советую.
Кирилл, (09/2019)
Очень хорошее место, все очень достойно, есть все необходимое, быстрый вайфай, рядом много магазинов, кафе.
Mergen, (09/2019)
Great place to stay! Highly recommended!
Sudip, student, 08/2019
虽然没有在市中心,但是也属于生活区,周围生活环境很好,超市餐厅都有很多,环境很安全。坐电车 几站就到市中心了,不需要换乘。 价格也很合适,推荐 。
梦圆 (08/2019)
Está muy bien ubicado, tiene todos los servicios esenciales, la atención es cordial.
Carmen, (08/2019)